Staying in control of our finances is a hot topic right now. To help you do just that, we've put together the 8 best Twitter profiles to follow to help you save money. These carefully selected profiles offer impartial, independent advice that can bring you real financial advantages.
Create a money saving strategy
As we emerged from the economic shock of the pandemic, we were hit with a war in Europe, which has slowed global economic activity even further.
The war in Ukraine has led to further supply disruptions and high commodity prices. This has increased food insecurity and poverty as well as skyrocketing fuel and gas prices.
For many of us, the financial burden of higher food prices and energy bills has been compounded by soaring inflation. This, coupled with higher interest rates, has driven up mortgage premiums to levels where some can no longer afford their payments.
If you're struggling, or concerned about the future, you're not alone. We've scanned Twitter for the best money-saving tips out there.
While social media can be a trigger for shopping and spending, if used correctly, it (or more specifically, Twitter) can be a useful tool to save money.
That's because certain Twitter accounts focus specifically on sharing advice, tips and info that can translate into discounts, deals, and even cash in your pocket.
Here are our best Twitter accounts to find ways to save money:
1. Pension Geeks
Find them at @pensiongeeks
Number of followers: 8,919
Activity: 12.7K tweets to date
Pension Geeks is on a mission to demystify the jargon and improve financial capability for everyone across the UK. Anyone who wants to use Twitter to save money should definitely check it out.
They deal with questions like what to do with extra cash, should you pay off your student loan or overpay your mortgage, and whether to pause your pension contributions to help combat the cost-of-living crisis.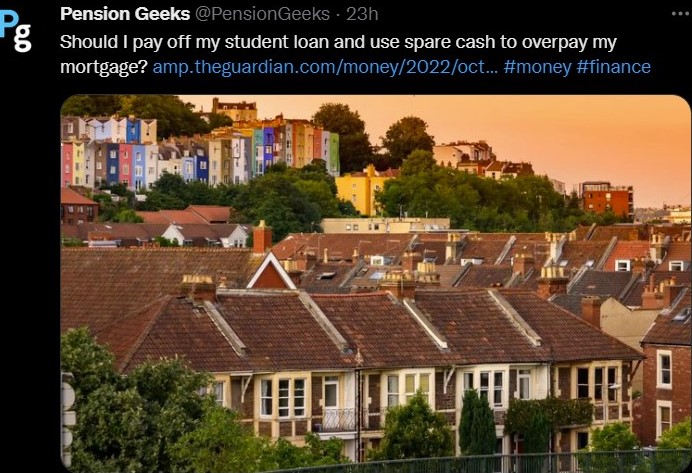 We love that Pension Geeks focuses on health and wellbeing. The link between mental health and financial wellness is clear and taking care of our mental health is a vital aspect of our financial lives, too.
2. Martin Lewis
Twitter handle: @MartinSLewis
Number of followers: 1.8 million
Activity: 86.8K tweets to date
It's probably safe to assume Martin Lewis is something of a household name. If anyone knows how to use Twitter to promote ways to save money, it's him.
A British broadcaster and financial journalist, Martin founded the website MoneySavingExpert, one of the UK's biggest consumer finance websites.
But his personal Twitter profile is also worth following. Martin's experienced analysis of the financial landscape is always worth a read. Plus, his conversational manner helps break down financial jargon, making his money-saving tips accessible to everyone.
3. MoneySavingExpert
Twitter handle: @MoneySavingExp
Number of followers: 536.4K
Activity: 58.3K tweets to date
The MSE website pitches itself as dedicated to cutting user's costs and fighting their corner using journalistic research. MoneySavingExpert has over 16 million unique users a month and is a definite go to for impartial, independent tips on making big savings.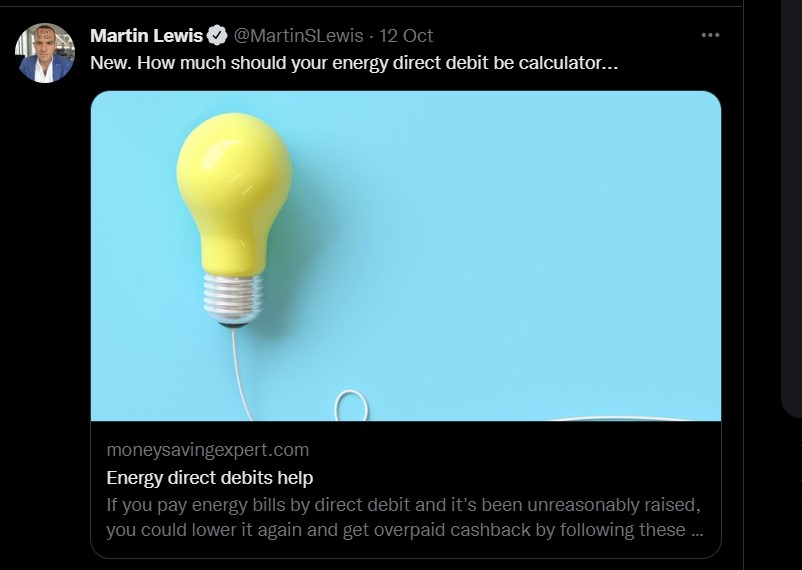 MoneySavingExpert can help with the best deals on everything from mortgage rates and energy bills to pet insurance and contesting parking tickets. Other topics MSE provides valuable tips around include claiming tax refunds and compensation for travel delays.
The site reveals everyday money-saving tips such as a simple boiler hack that can cut bills by £112. Given the current cost-of-living crisis, it's one of the best Twitter accounts to follow for money-saving tips.
4. MSE Deals
Twitter handle: @MSE_Deals
Number of followers: 139.5K
Activity: 21.3K tweets to date
MoneySavingExpert Deals are a roundup of the UK's best deals, discounts and vouchers taken from the MoneySavingExpert website. We've given it its own place in our top 8 Twitter accounts because it's such a good way to hear about great deals.
MSE Deals range from discounts with everyday retailers to short-lived (and often little-publicised) deals from big names like Ikea.
The deals listed also include getting a free lunch and even how to haggle on the high street. According to MSE Deals, in some larger stores, it's common for shoppers to be given a 10% discount just for asking.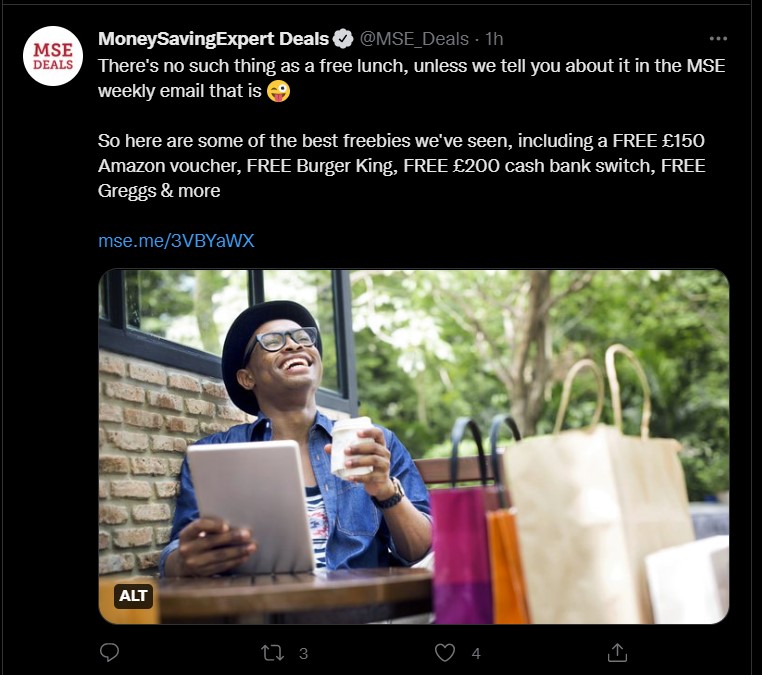 If you're looking for a cheap day out, MSE Deals is a great place to find discounted days out for all the family. Having fun is an essential way of taking care of our mental health. But it's also good to remember that we can still have fun on zero funds.
5. Which? Money
Twitter handle: @WhichMoney
Number of followers: 57.8K
Activity: 32.5k tweets to date
Which? promotes informed consumer choices when buying goods and services. It does this by testing and reviewing products, and raising awareness of consumer rights.
Because it's a not-for-profit organisation, they're not influenced by third parties. Which? tests over 3,600 products a year so they can help consumers make cost-effective and sustainable choices.
Which? also offers money-saving tips from experts to beat the cost-of-living crisis like researching the cheapest UK supermarket and helping you save on fuel while driving.
In addition, they put their money where their mouth is when it comes to defending consumer rights.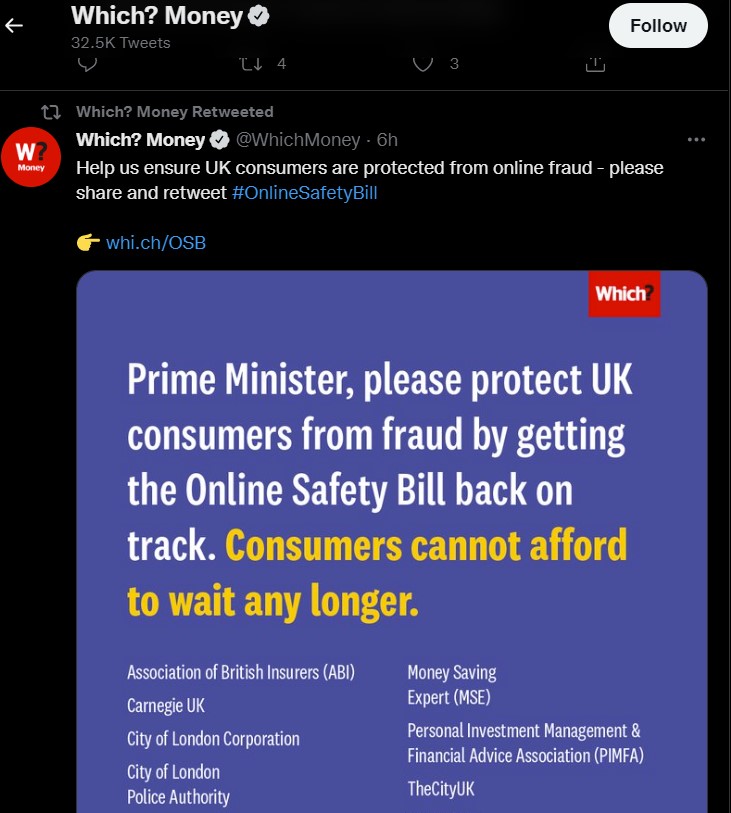 Follow their Twitter account for free money-saving tips, especially if you're in the market for a new appliance.
6. Department for Work and Pensions
Twitter handle: @DWPgovuk
Number of followers: 234.2K
Activity: 9,975 tweets to date
Looking at how to use Twitter to save money wouldn't be complete without including official government accounts. Everyone can benefit from keeping up with official Government policy, especially in times of financial instability.
From help with heating bills and caps on certain services to changes in budget and tax rates, the Department for Work and Pensions is a useful resource to have at your fingertips.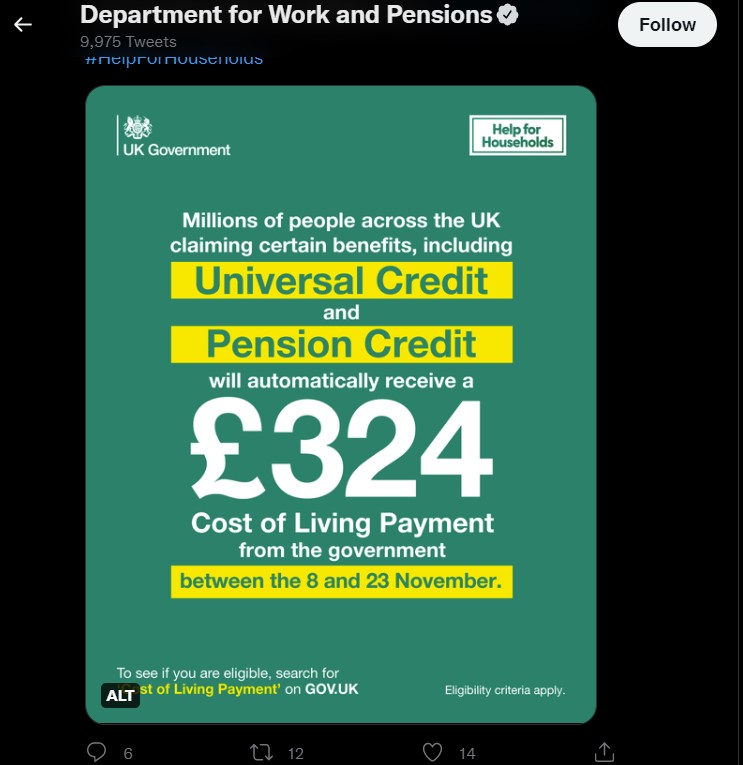 7. MoneyHelper
Twitter handle: @MoneyHelperUK
Number of followers: 52.7K
Activity to date: 12.9K tweets
MoneyHelper.org.uk offers free independent advice to everyone, no matter what their circumstances.
Knowing where to go to get free financial advice in the UK is vital because financial advice is accessible to everyone. MoneyHelper (backed by the UK Government) can point people in the direction of trusted services when it comes to financial matters.
So whether you're looking for help to budget, clear debts, understand student loans or see what childcare support is available, MoneyHelper can help.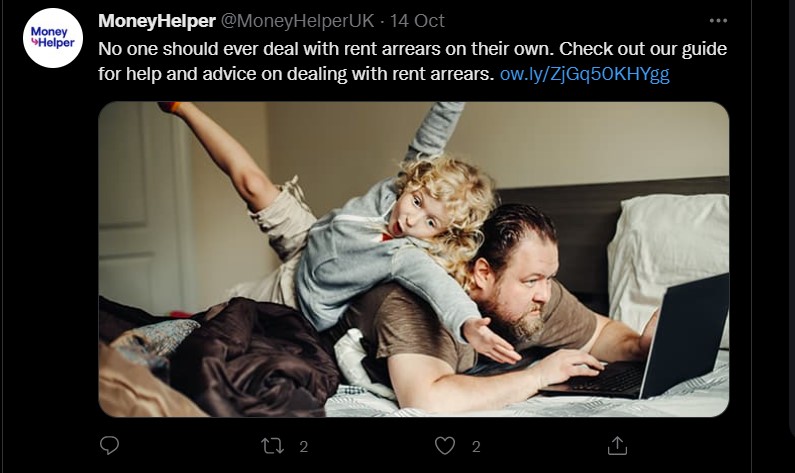 8. The Money and Pensions Service
Twitter handle: @MoneyPensionsUK
Number of followers: 4,691
Activity to date: 5,523 tweets
The Money and Pensions Service (also called MaPS) exists to develop and coordinate a national strategy to improve people's financial capabilities. It was set up by the UK Government and is an offshoot of the Department for Work and Pensions.
MaPS offers free and impartial advice about pensions, savings, and financial wellness.
It also champions more honest discussions about money between employer and employees. Using the hashtag #talkmoney, MaPS has helped bring financial wellbeing into the spotlight.
As well as discussions about finances, employers might also consider other ways of helping employees though the cost-of-living-crisis. Making employees' earnings accessible ahead of payday is a great way to give employees greater financial flexibility.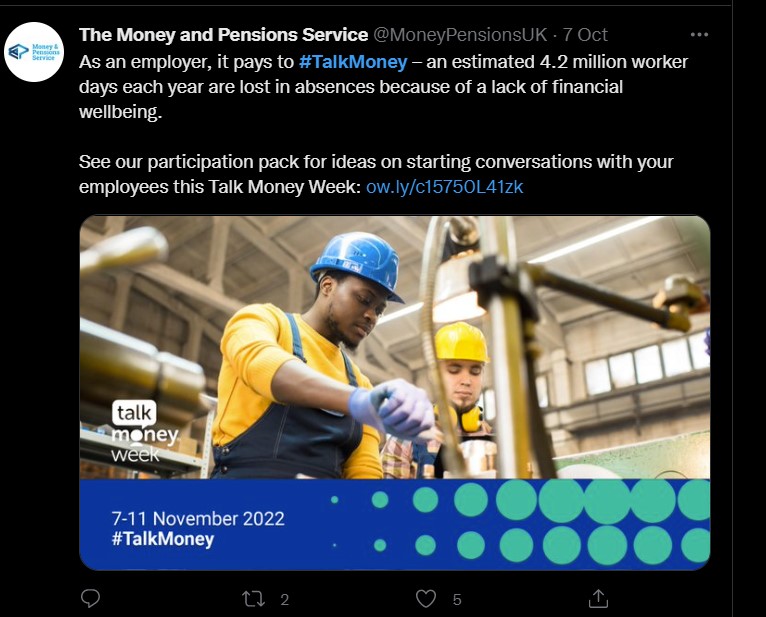 In addition to opening up the conversation in the working landscape, MaPS also champions increasing awareness of financial education into schools.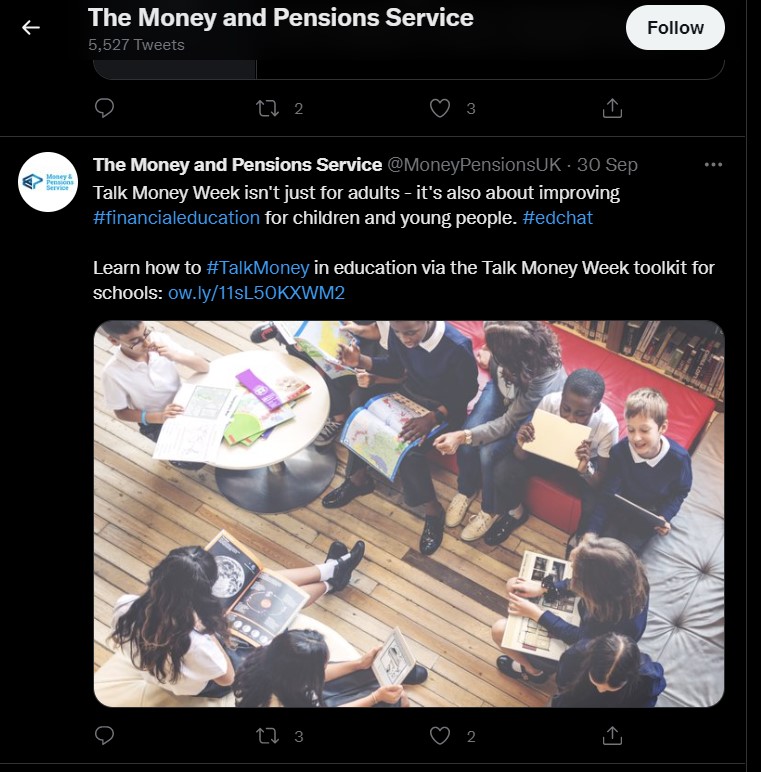 It's important for people with families to give their children the best chances when it comes to effective money management. Understanding the difference between financial literacy and financial education is a great place to start.
The right information at the right time
According to the Office for National Statistics, 44% of us are finding it "very or somewhat difficult" to keep up with the rising costs of energy bills. In addition, 28% of UK adults are finding rent or mortgage costs "very or somewhat difficult" to meet.
Using social media, and these Twitter accounts, could make a worthwhile difference to your budget, and how much spare cash is left at the end of the month.
The nature of Twitter means that short bursts of information are available all the time. So if used correctly, your phone could give you the missing piece of the jigsaw needed to help you save money. 
The information in this article is for general information only. It does not constitute professional advice from Openwage. Openwage is not a financial adviser. You should consider seeking independent legal, financial, taxation or other advice to check how the information in this document relates to your unique circumstances.